Your exhibition stand
General information
Our company partners are represented with exhibition stands in the virtual conference world.
The stand is individually designed by the company and equipped with informaton material and videos.
Depending on the partner package, the exhibition stands have different functions, such as written chat or video chat.
From Wednesday November 30th, 2020, visitors can visit the stands and vontact the stand spervisors.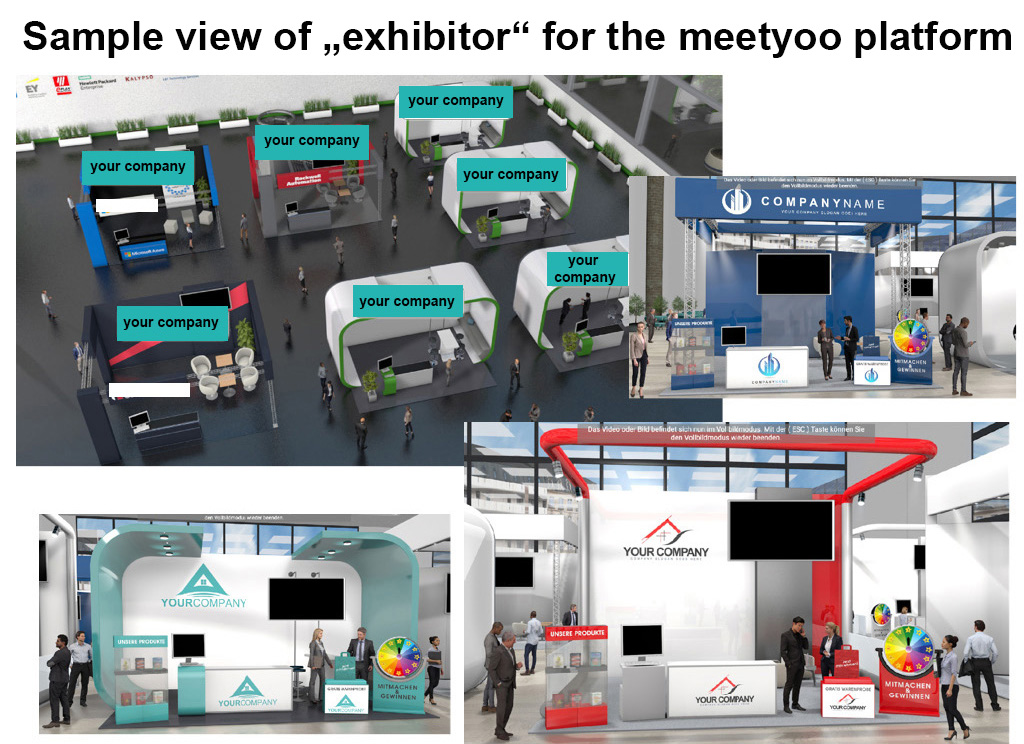 Deadline
Your documents for the virtual exhibition stand must be uploaded to a cloud by November 1st, 2020 at the latest.
After registration, you will automatically receive the link to your personal folder in the cloud from the organizer, Miss Tanja Trieb.
Help & instructions
Below you find a checklist for the design of your virtual stand, for the design of your avatar (virtual stand supervisor) and a written explanation of the stand.
Virtual conference world
Here you will find information and frequently asked questions regarding our virtual conference world in general.
If you have any general questions about your lecture, please contact the organizer, Miss Tanja Trieb, at info@recydepotech.at.
If you have any technical questions about the recording of your lecture, please send an email directly to WEKA Industriemedien GmbH - meetyoo@industriemedien.at.